May 21, 2019
When you visit Pigeon Forge, don't miss your chance to watch the best show in town! Paula Deen's Lumberjack Feud Show is full of action and family fun. To help you learn more about our incredible show, we've put together a list of the top 5 things you'll love about Paula Deen's Lumberjack Feud in Pigeon Forge.
1. Competitive Lumberjack Events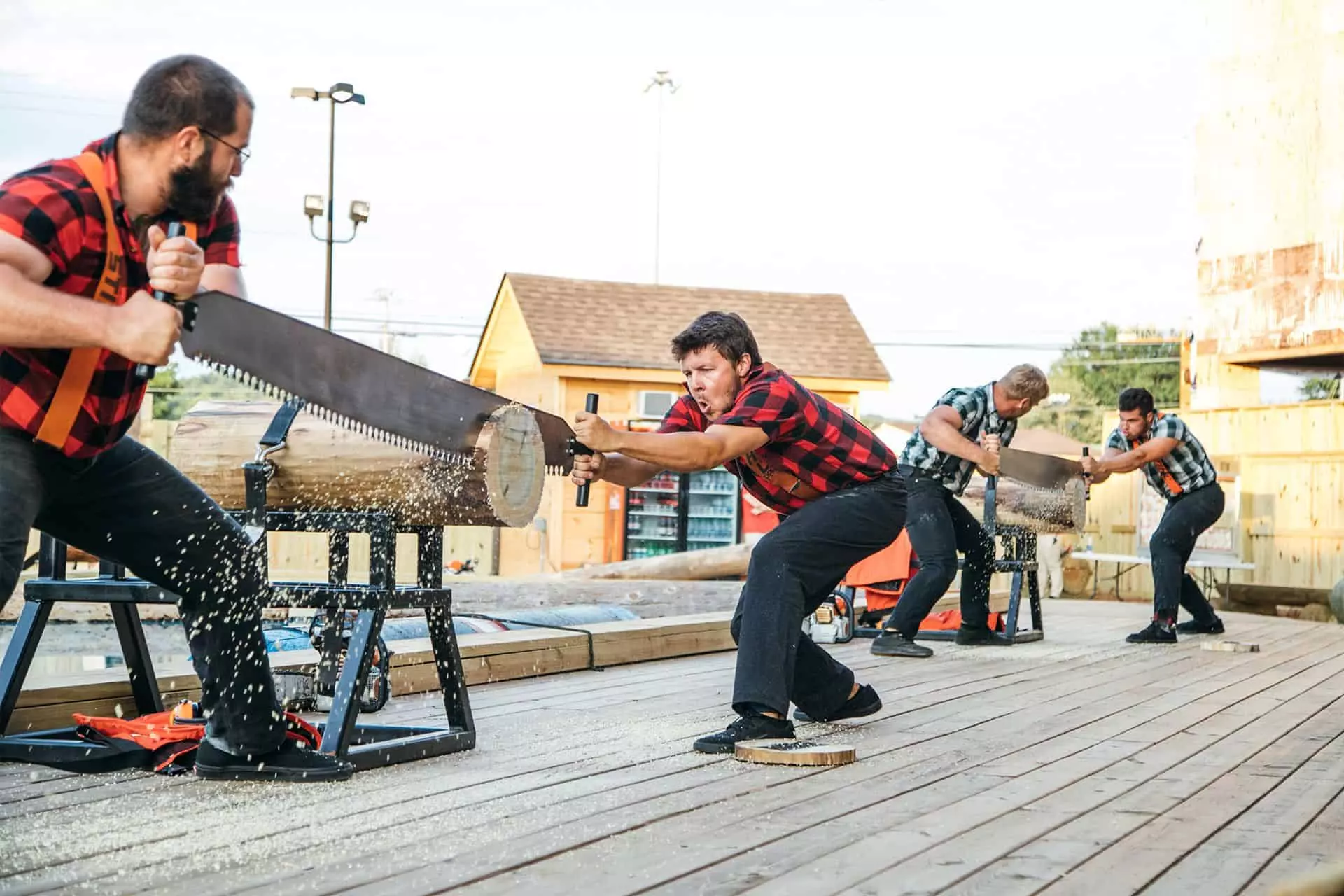 This unique show gives you the opportunity to watch 13 competitive lumberjack events! The show features the Dawson and McGraw families' world class lumberjacks. There is everything from high-energy axe-throwing to log rolling! Other competitive events include chopping, sawing, and speed climbing.
2. Climate-Controlled Outdoor Amphitheater
One of the best parts about our show is that it takes place in a climate-controlled outdoor amphitheater. This means you can enjoy the show in any weather, rain or shine! Our lumberjacks can handle whatever weather is thrown their way, but our climate-controlled grandstand makes it so that you don't have to. You'll be comfortable at any time of the year! With 350 seats, there is plenty of room for everyone to enjoy the fun!
3. Can Bring Outside Food & Drink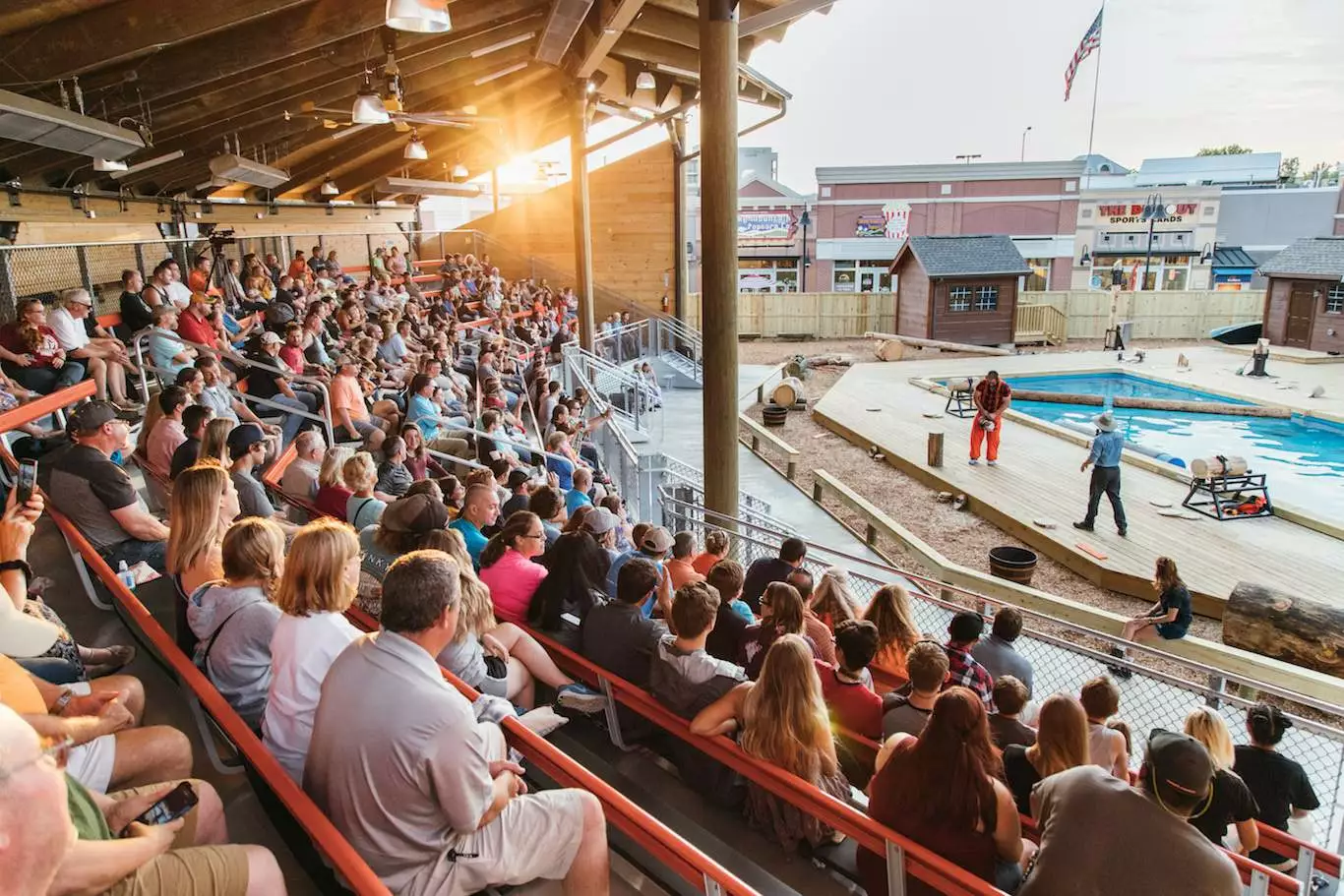 Paula Deen's Lumberjack Feud is not a dinner show, but you can make it one! Not only do we allow you to bring in outside food and drink, we encourage it! Lumberjack Square is home to 3 delicious restaurants: Smoky Mountain Brewery, Five Guys, and Calhoun's. You can choose to dine inside at one of these restaurants before the show, or pick up food to-go and eat it while you watch the show. Feel free to bring in your favorite snacks and drinks too!
4. Interactive Show
Another element guests love about this show is that it's interactive. During the show, audience members can participate in an exciting experience on stage! Not only that, but there's an intermission event just for the kids. The whole family, from the kids to the adults, can have fun at this Pigeon Forge show!
5. Lumberjack Adventure Park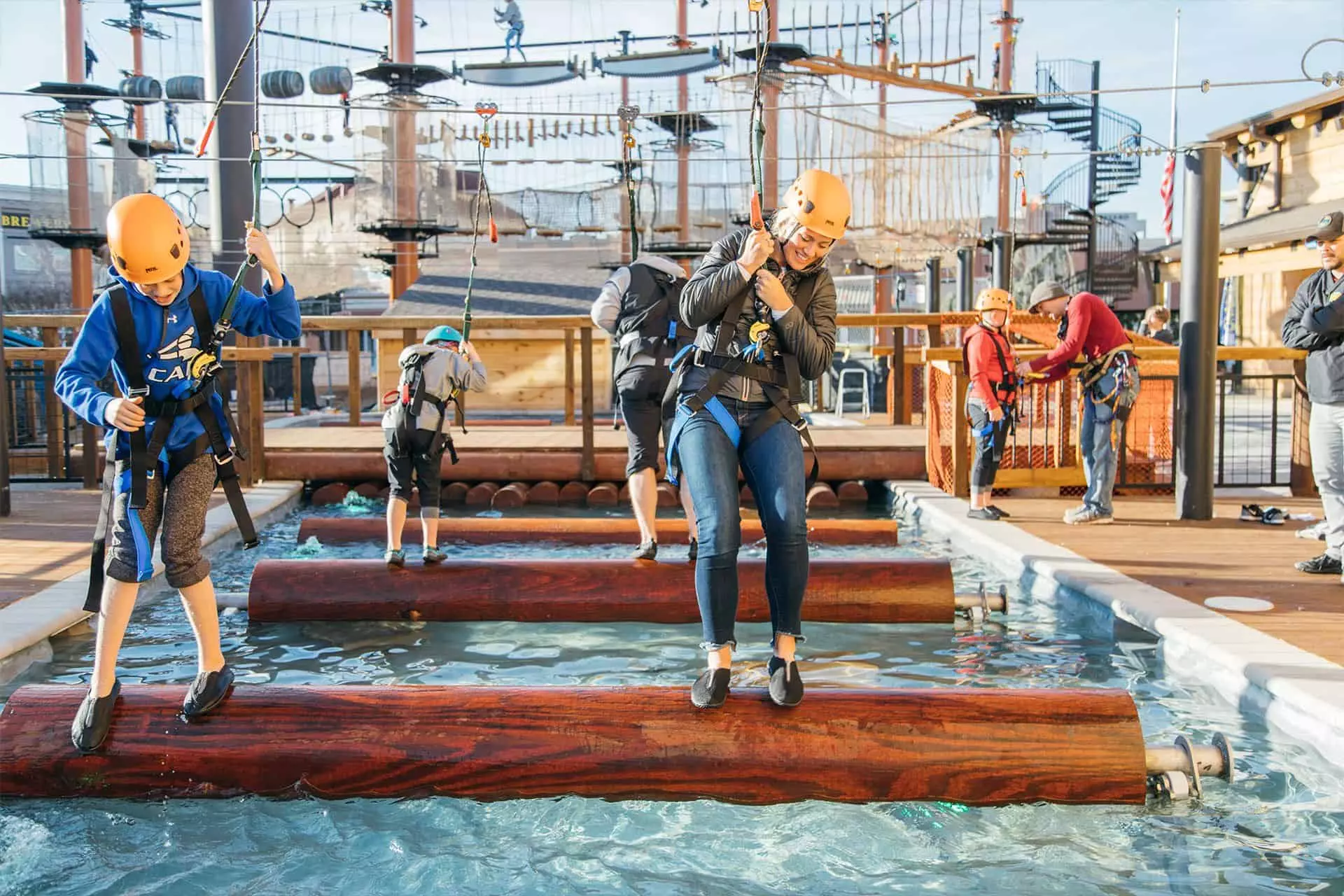 The show isn't the only fun you can have when you visit Paula Deen's Lumberjack Feud! After you watch our lumberjacks in their competitive events, head over to the Lumberjack Adventure Park to compete in your own! The High Woodsman Challenge is a lumberjack-themed adventure park that is full of obstacles for everyone ages 5 and up. In the Loggersports section of the Adventure Park, you'll have the opportunity to try two of the events you saw the lumberjacks do in the show: the Boom Run and Log Roll. These events are fun for everyone and put your lumberjack skills to the test! You're harnessed in the whole time to guarantee safety and to keep you from falling in the pool, so you don't have to worry about getting wet.
Come find out what you'll love about our show for yourself! Get your tickets to Paula Deen's Lumberjack Feud in Pigeon Forge today.