October 07, 2022
Pigeon Forge is one of the most popular vacation destinations in the Smokies, and for good reason! Throughout the town, you will find some wonderful activities for your family, delicious restaurants, fabulous shops, and of course, incredible views of the mountains. The good news is that there is never a bad time to visit the Smoky Mountains, so now is the perfect time to plan for your next adventure. Here are 4 reasons to plan your next trip to Pigeon Forge TN:
1. Beautiful Mountain Views
Perhaps the biggest draw to the Smoky Mountains is the incredible mountain scenery, which is sure to leave you feeling refreshed and relaxed. There are so many ways to enjoy the spectacular scenery during your trip, including taking a hike, walking around town, and coming to see our outdoor lumberjack show. Whether you are planning an autumn trip to catch a glimpse of the fall foliage or a winter vacation to see the snow-capped mountains, you are sure to enjoy the wonderful views in the Smokies.
2. Plenty of Excellent Food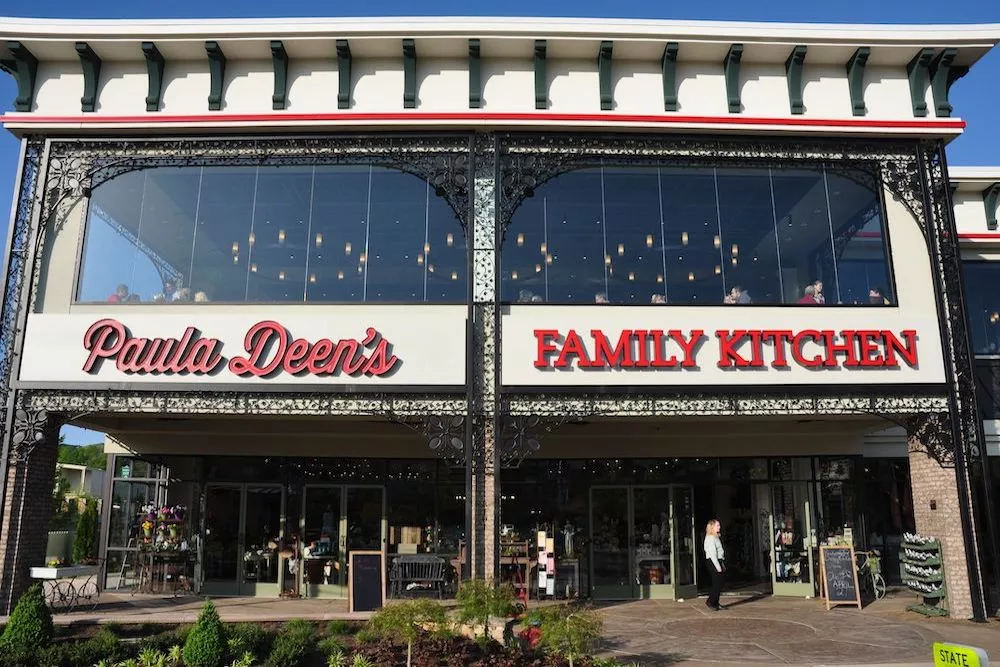 If there is one thing you can be sure of, it is that you are bound to eat well during your trip to Pigeon Forge TN! Along the Parkway, you will find all sorts of wonderful places to eat, ranging from Mexican restaurants to old-fashioned southern cooking! Be sure to take a trip to The Island in Pigeon Forge, where you will find Paula Deen's Family Kitchen. At this restaurant, you can chow down on southern recipes that all come straight from the cookbooks of Paula Deen herself. Another great thing about this restaurant in Pigeon Forge is that everything is served family-style, so we guarantee you won't leave hungry!
3. Our Show and Adventure Park
No matter what time of year you are visiting the Smoky Mountains, Lumberjack Feud is ready to put on an exciting show for your family and friends! During the hour-and-a-half performance, you will see real lumberjacks go head-to-head in a variety of competitions, including the Log Roll, Spring Board Chop, Double Buck, and many more. After watching the professionals, be sure to travel next door to our Adventure Park to put your own lumberjack skills to the test! Our lumberjacks can handle any type of weather, so be sure to add a trip to Lumberjack Feud to your next vacation itinerary.
4. Shops Galore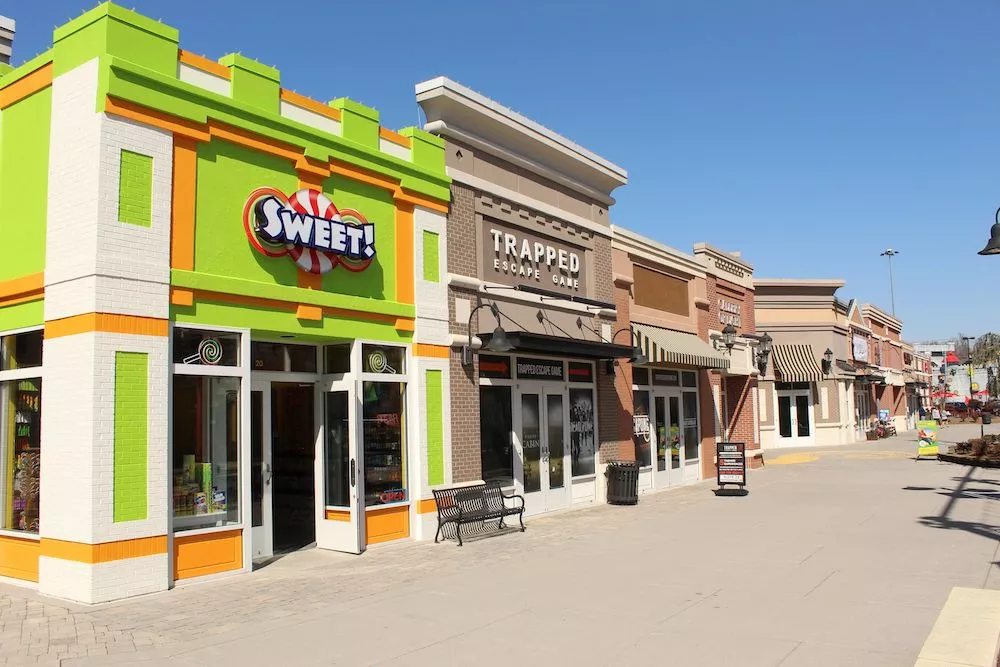 In order to remember all the fun you had on your trip to Pigeon Forge TN, you are going to want to pick up a souvenir. Luckily, you will find all sorts of wonderful shops throughout Pigeon Forge where you can purchase an array of souvenirs, including apparel, home decor, entertainment, and much more. After you come to see us at Lumberjack Feud, be sure to take a walk through Lumberjack Square, where you will find a ton of unique places to shop.
Are you ready to plan your next trip to Pigeon Forge TN? Check out our amazing Lumberjack Feud package deals to save money on both our show and Adventure Park! We look forward to seeing you soon in the Smoky Mountains!