December 01, 2022
On top of many other things, Pigeon Forge is known for having an excellent shopping scene. As you visit the area to check out the Winterfest celebration and our show and Adventure Park, you can also finish up all your last-minute Christmas shopping. Here are 4 reasons to go holiday shopping at Lumberjack Square:
1. Something for Everyone
One of the best things about a day of shopping at Lumberjack Square is that you can find something for everyone on your Christmas list. This modern-day village features plenty of spectacular gift shops and clothing stores, including The Coal Miner's Daughter Mercantile, Funky Bears Gift Shop, The Dugout, and Smoky Mountain Gourmet Popcorn. While you explore the shops, you can find everything from traditional Smoky Mountain souvenirs to unique personalized items for your friends and family back home!
2. Located Near Our Show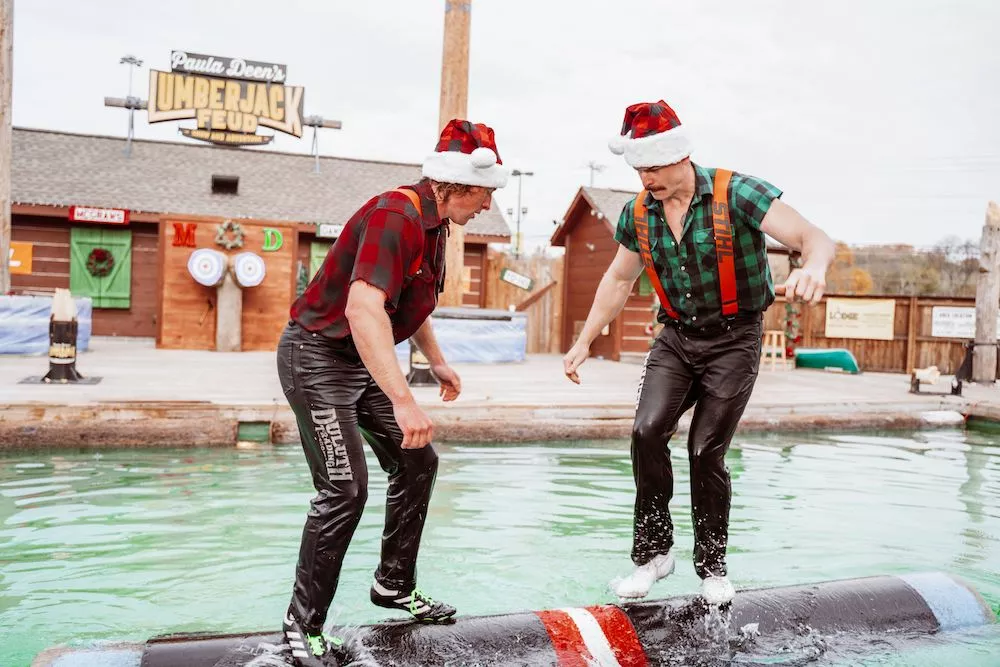 After you have finished your shopping adventure, be sure to walk over to our show in Pigeon Forge to take part in our amazing performance. While we put on an incredible show all year round, the holiday season is extra special because you can enjoy the Lumberjack Christmas Show. During the performance, you will see our talented lumberjacks and jills take part in 13 competitive events with exciting holiday twists. Some of the events include high-energy Axe Throwing, Speed Climbing, and Log Rolling. Be sure to check out the wood carvings that are handmade by our lumberjacks during intermission and after the show, as they make excellent holiday gifts! Be sure to also stop by to have your picture made with the Jacks to remember all the holiday fun you had at Lumberjack Feud.
3. Come to See Santa
In order to put you in the holiday spirit, be sure to plan your shopping schedule around the times that Santa will be in the area. How do you know when that will be? Well, the jolly fellow himself will be visiting us at Lumberjack Feud on select days this Christmas season. On December 4th, 11th, and 23rd, you can bring your entire family to Lumberjack Square for free photo ops with Santa Claus. Afterward, be sure to stick around for our holiday performance filled with competition, laughter, and Christmas spirit!
4. One-Stop Shop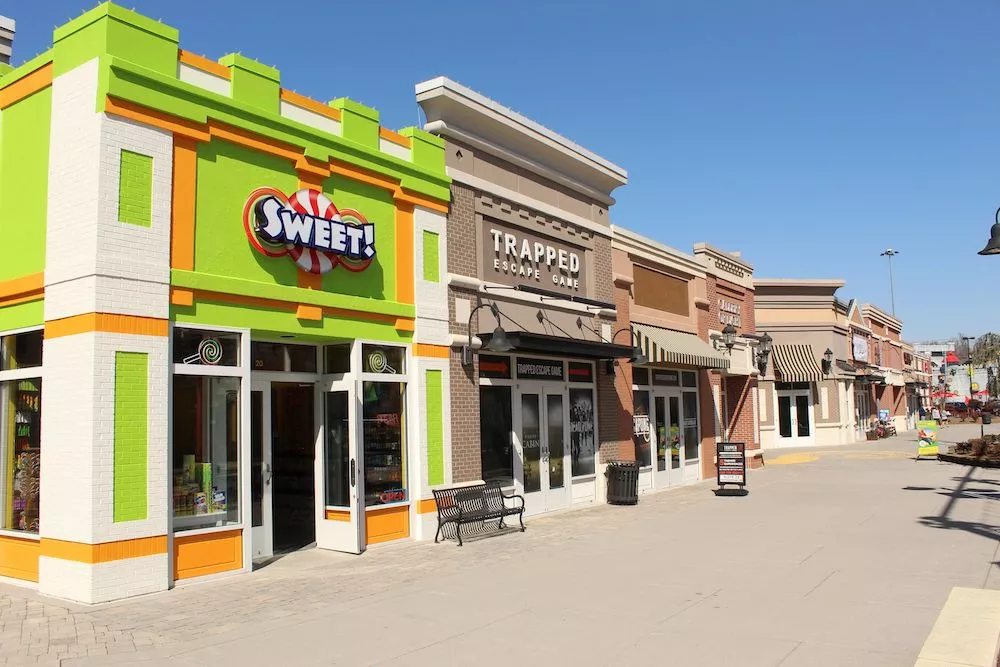 While shopping in Pigeon Forge is entertaining, you will want to leave plenty of time left in your day to explore everything else that the town has to offer. Luckily, when you visit Lumberjack Square, you can finish up your holiday shopping in no time. Due to the close proximity of the stores and all the options, you won't have to spend your entire day driving down the Parkway looking for the perfect holiday gifts. Instead, you can use your extra time to enjoy our show or test out the many obstacles in our Adventure Park!
After browsing through the amazing stores in Lumberjack Square, be sure to visit us for an exciting night of family fun! You can watch our thrilling Pigeon Forge show from the comfort of our climate-controlled grandstands with a cup of hot chocolate and plenty of other snacks! We look forward to seeing you this holiday season!