June 25, 2019
If you're looking for a fun family-friendly show, Paula Deen's Lumberjack Feud is the perfect choice! Our Pigeon Forge show is entertaining for people of all ages, from kids to grandparents. Everyone will love watching the lumberjacks compete in events. If you have kids 3 years old and younger, they can sit on the lap of a paying adult and get in for free! If you need more convincing, here are 5 reasons to bring your family to our Pigeon Forge show:
1. Interactive Experiences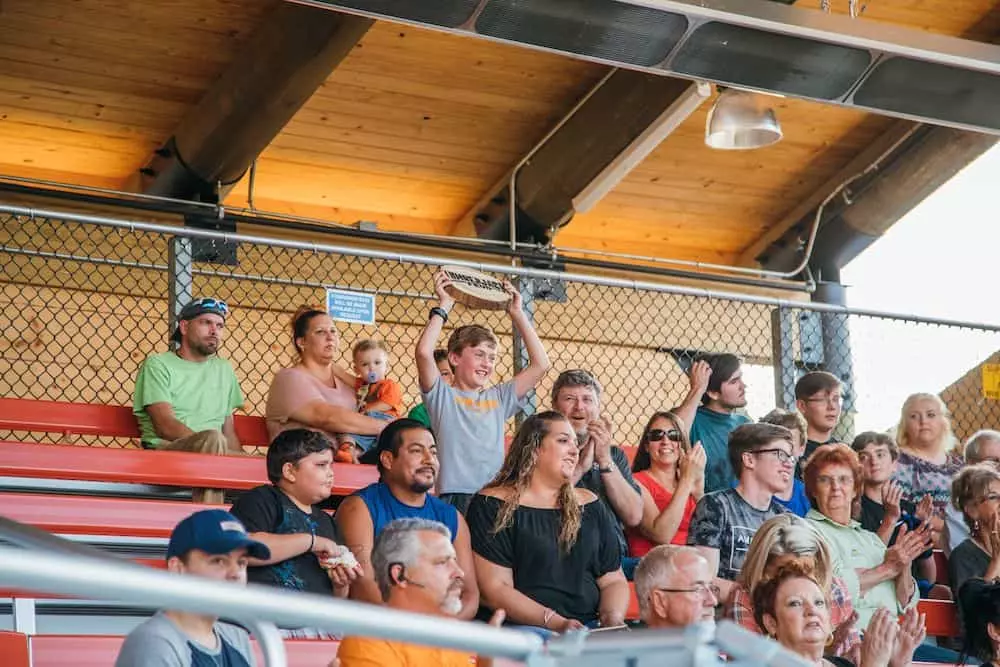 One of the best parts about our Lumberjack Feud show is there are interactive experiences that get the whole family involved! During the show, audience members will have the chance to participate in an exciting experience on stage with the lumberjacks. You'll love being able to get out of your seat and join in on the fun. There is even a special intermission event just for kids so they can get involved with all the excitement too!
2. Bring Your Own Food & Drink
Another reason your family will love our Pigeon Forge show is that you can bring in your own food and drink. Most shows and theaters prevent you from bringing anything in, but we encourage it! If a dinner show is what you're looking for, you can pick up your favorite food on the way and enjoy it while you watch our show. Families love this option because you can decide on something everyone will enjoy and aren't forced to eat any specific dishes. In Lumberjack Square, you have 3 great restaurants to choose from: Smoky Mountain Brewery, Calhoun's, and Five Guys. You can eat there, or get it to-go and eat it while you're at our show! You can also bring in your own snacks, like candy, popcorn, and more.
3. Meet & Greet with the Lumberjacks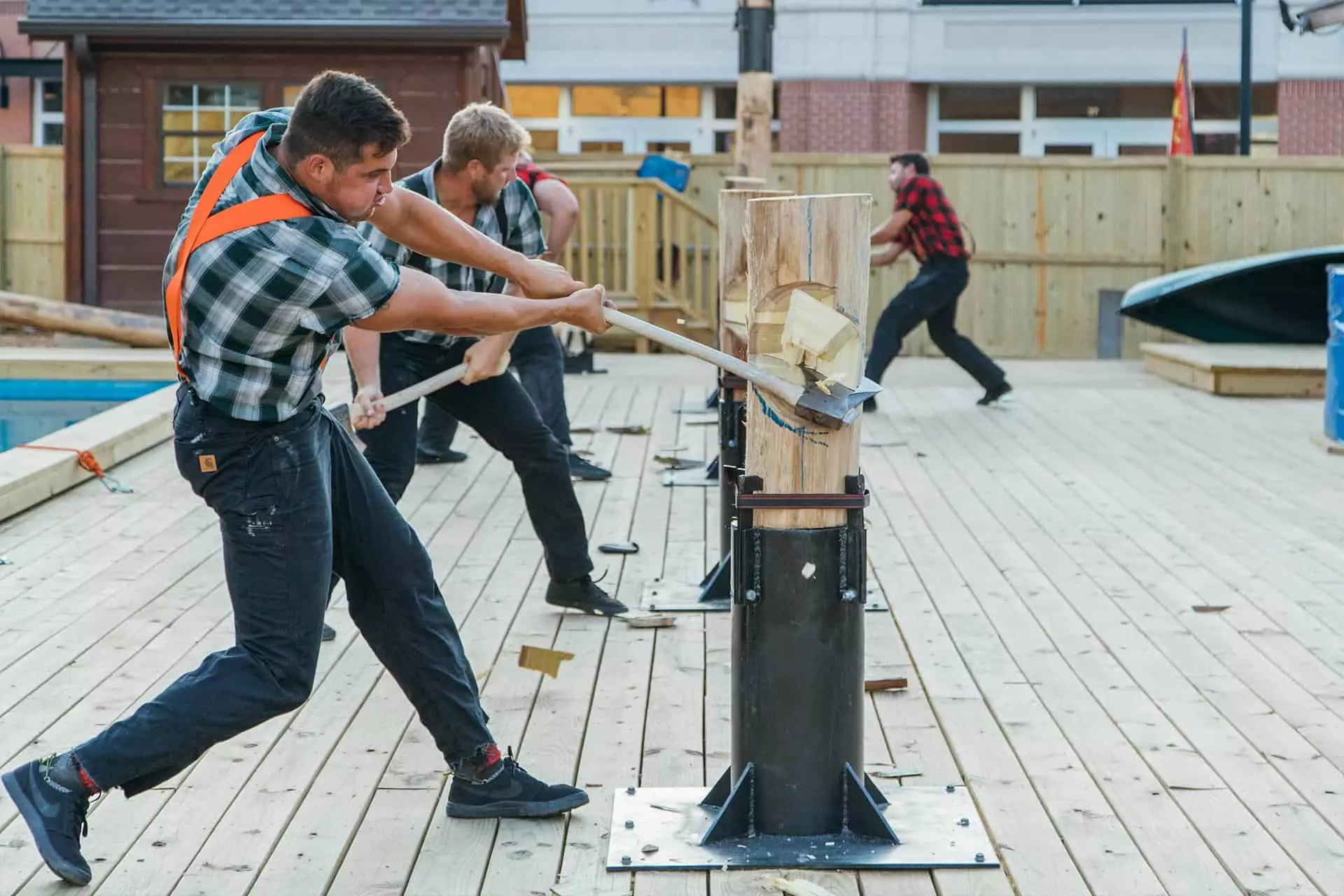 After our show, you'll have the opportunity to meet the lumberjacks! Kids especially love being able to shake hands and talk to the stars they just saw on stage. You can take pictures with them and even get autographs! It's the perfect souvenir to take back home with you as a reminder of what a great time you had at Paula Deen's Lumberjack Feud.
4. Outdoor Show
What's unique about our show is that it's outdoors! Your family can relax in our climate-controlled outdoor grandstand as you watch. We operate rain or shine because our lumberjacks can handle any weather, and you'll be safely covered under our grandstand. You won't have to worry about being crowded inside a theater and can enjoy the fresh air!
5. Adventure Park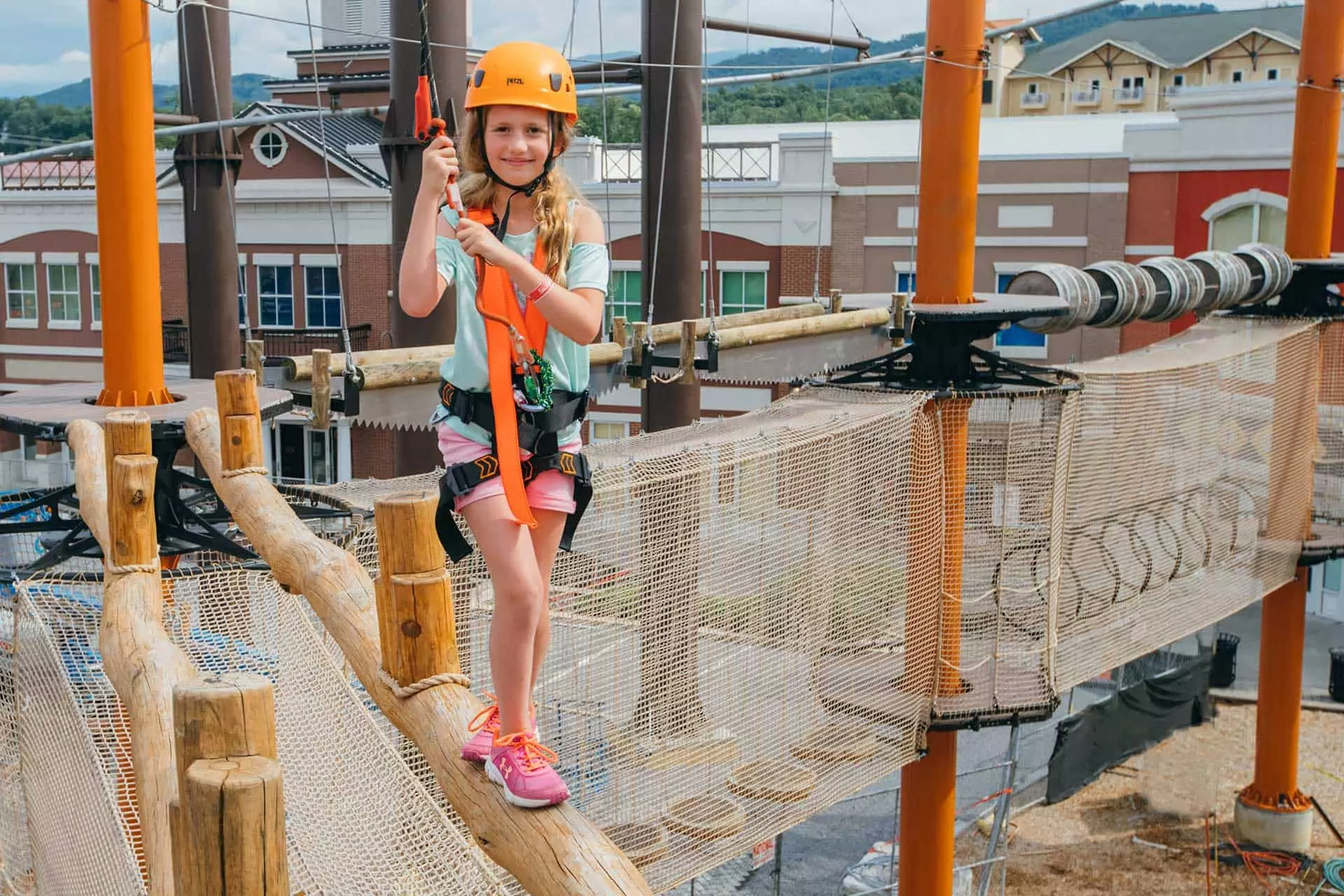 After you enjoy our family-friendly Pigeon Forge show, be sure to visit our Adventure Park! Our Adventure Park lets you and your family put your own lumberjack skills to the test. You can try some of the same events you saw our lumberjacks do on stage, like the Boom Run and Log Roll. The Adventure Park also has an 80-foot freefall adventure and a lumberjack-themed adventure park that's fun for everyone ages 5 and up. If you plan on experiencing both the show and the Adventure Park, get our package for $39.90 per adult and $24.90 per child!
Now that you know all the best reasons to bring your family to Paula Deen's Lumberjack Feud, it's time to start planning your visit. Get your tickets to our Pigeon Forge show today!