February 02, 2023
At Paula Deen's Lumberjack Feud, we are proud to be a family entertainment venue. Our show and Adventure Park are suitable for guests of all ages, so bring the whole family out for a day filled with excitement. To make the most of your visit, watch our professional lumberjacks in live-action and then test out your own skills in Lumberjack Square. Here are 4 things families love about our Adventure Park in Pigeon Forge:
1. Activities from the Show
One of the most unique things about our Adventure Park is that the activities are pulled straight from our show. This means that your group can test out your own lumberjack skills before or after watching the professionals. You will quickly realize that it isn't as easy as the lumberjacks make it appear to be! Your kids will have a blast nonetheless being able to follow in the footsteps of the Jacks and Jills to see if they have what it takes to be the next star of the show.
2. Variety of Fun Events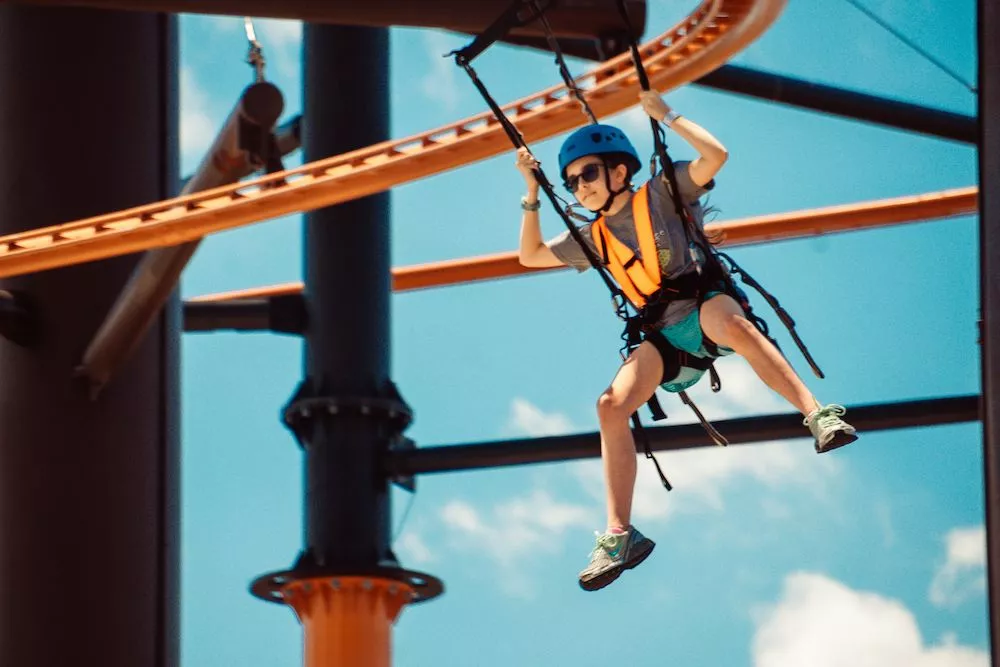 Our Adventure Park in Pigeon Forge features a ton of thrilling activities. The variety of things to do allows each member of your family to find their own favorite attraction. First, strap in for an exciting ride on the Flying Ox, which is the first ride of its kind as it combines a zipline and a roller coaster for the thrill of a lifetime. Next, test out your agility as you try to work your way through the many obstacles on the High Woodsman Challenge. Then comes everyone's favorite, the Loggersports. This is your chance to compete in the water activities featured in the show, including the Boom Run and Log Roll! Finally, take a leap of faith off one of the 80-foot towers in an activity we call Timber Towers!
3. Money Saving Opportunities
As parents, we are always looking for ways to save money while enjoying all the family fun in the Smokies. At our Adventure Park, you can enjoy a day of adventures that won't break the bank! One of the best ways to save money is by taking part in our show and Adventure Park package deal. By combining our two attractions, you can save between $10 and $15 a person! Be sure to learn about all the other ways to save when you visit Paula Deen's Lumberjack Feud during your next trip to the Smokies.
4. One-Stop Shop for Fun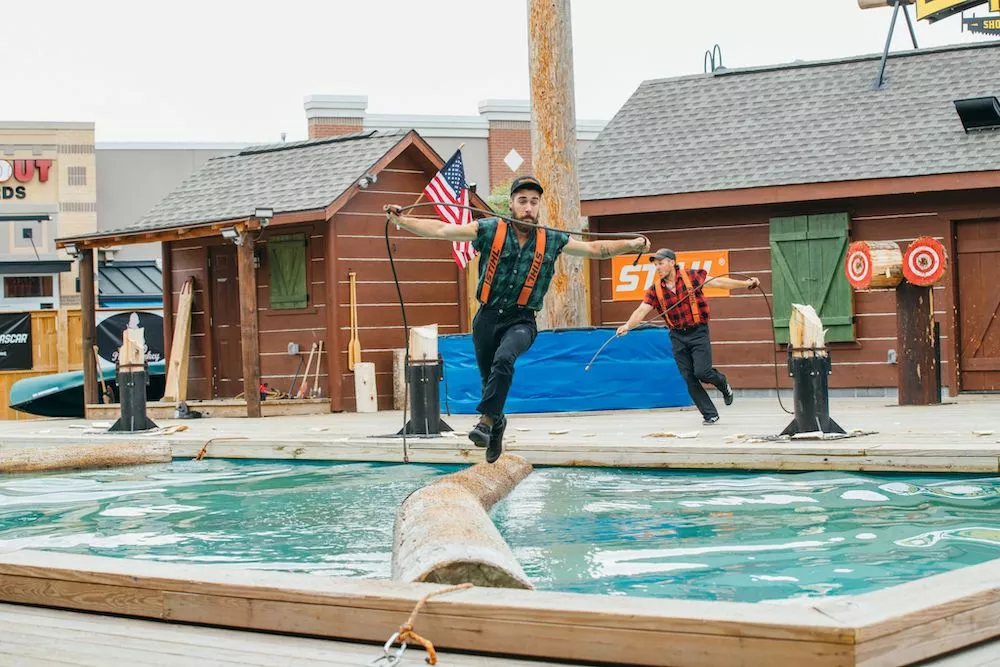 You can spend the whole day with us creating memories that will last a lifetime. With all the fun in the Adventure Park, most folks spend about 2 hours exploring all there is to do. If you want to see our show as well, it will have you cheering and on your feet throughout the 1.5-hour performance. You can also spend some time exploring the rest of Lumberjack Square where you will find amazing shops, delicious food, and plenty of other family-friendly activities. As you can see, a trip to see us is one of the best ways to spend your day in Pigeon Forge!
As you plan your trip to the Smokies, learn more about what to expect at our Adventure Park in Pigeon Forge! We look forward to seeing you soon!