April 22, 2022
When you're having a great time on vacation, it may hit you all of a sudden that you're hungry! Or, if you're a true foodie, you may be on the lookout for the best places to go for snacks and meals. When you visit us at Lumberjack Square, you'll be happy to find plenty of places to grab a quick bite when hunger strikes! Check out these 4 snack shops in Lumberjack Square you need to visit:
1. Sweet! Candy Store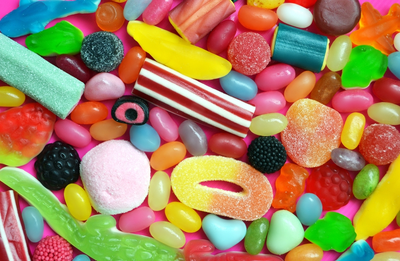 Anyone with a sweet tooth will want to visit Sweet! Candy Store. As one of the newest additions to the shops surrounding our show, you won't want to miss out visiting this store. You'll find all your favorite brands of candy, from Jelly Bellys to Hershey's Kisses. Plus, the bulk candy wall will definitely grab your attention! You can fill a bag up with the candies of your choice and pay by the weight. You'll also discover some candy you've probably never heard of before at Sweet! Candy Store. People of all ages will have a blast exploring this candy store!
2. Smoky Mountain Popcorn Co.
Popcorn fanatics won't want to miss out on visiting Smoky Mountain Popcorn Co. at Lumberjack Square. With over 400 flavors to choose from, everyone will find popcorn they want to try. Of course, you can't go wrong with classics like movie theater butter, cheese, or caramel corn. But if you want to branch out, you'll have plenty of opportunities to! Try something spicy like Kickin' Cajun or bacon jalapeno, or get something sweeter like cinnamon toast or Creamsicle. Not only will you find popcorn at Smoky Mountain Popcorn Co., you can also try their caramels, fudge, and other candies. They also sell Blue Bell ice cream.
3. Pepper Palace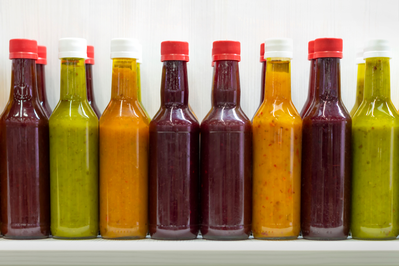 Lovers of hot sauce and all things savory won't want to miss out on visiting Pepper Palace in Lumberjack Square. You'll find a variety of hot sauces made with different kinds of peppers, like serranos, habaneros, ghost peppers, and reapers. Hotness of the sauces range from mild to extreme, so if you like a little heat, there's something here for you too! In addition to hot sauce, you'll find specialty BBQ sauces, dry rubs, marinades, seasoning blends, jellies, jams, and so much more. Plus, Pepper Palace offers free tasting samples of some of their products so you can taste before you buy!
4. The Yard Milkshake Bar
The newest addition to the shops is The Yard Milkshake Bar. This store isn't like other ice cream shops. While you'll still find the freezers full of ice cream in a variety of flavors, you can get crazy looking milkshakes with incredible add-ons! Some of the specialty milkshakes on the menu include the Cereal Killer, Cookie Monster, and Doughnut Touch My Coffee and Cream. The signature flavor at the Pigeon Forge location is called The Dolly, and it's strawberry ice cream with a rainbow marshmallow drizzle. The jar rim is rolled in chocolate then topped with sprinkles and pretzels, and the ice cream is then topped with whipped cream, more sprinkles, and white chocolate butterflies. You won't want to miss out on these insane desserts!
Want to know what else you can enjoy when you visit this area? Check out these fun things to do in Lumberjack Square for some ideas!
You'll love the variety of snacks you will find near our show. Did you know we actually allow outside food and drink in the grandstand? You can grab the snack of your choice, and bring it into the show to enjoy. Reserve your spot to see Lumberjack Feud on your next trip now!