October 17, 2019
Lumberjack Square has plenty of great places for you to get a meal or a snack! While we don't provide food at our show, you're more than welcome to grab some food at one of the delicious places in town to enjoy while you watch! You can get tangy Tennessee barbeque, a classic burger, or even specialty popcorn. Here are 5 places to eat in Pigeon Forge in Lumberjack Square:
1. Calhoun's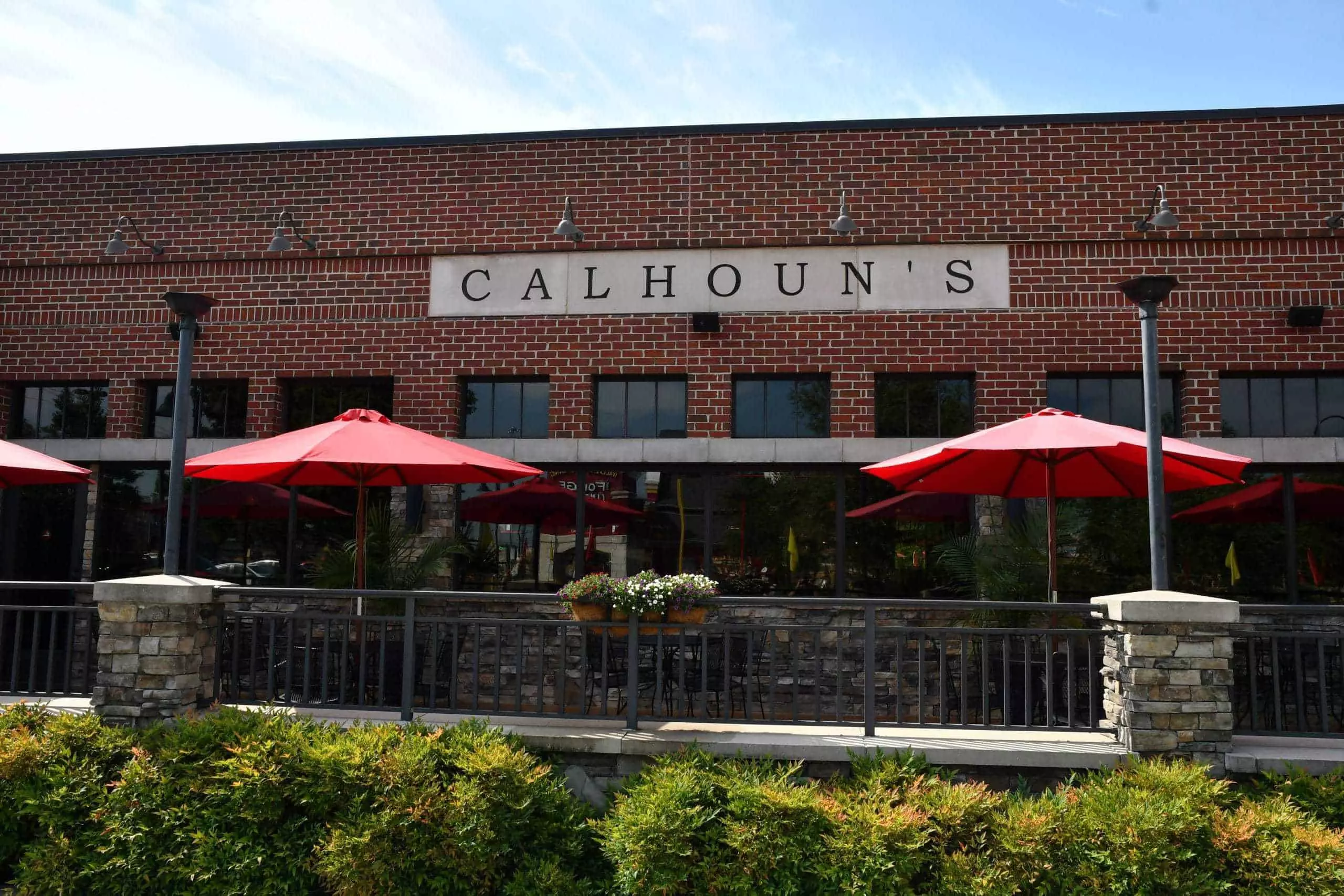 Calhoun's is a local chain restaurant that serves delicious Tennessee southern barbeque. You can't go wrong with their pulled pork sandwich or tangy baby back ribs. The chicken tenders are pretty popular too. Can't decide between these three proteins? Get the Calhoun's Trio and you can taste all three! The ale pork chops are another great option. You can get a variety of steak cuts at Calhoun's too. For the sides, you can't go wrong with the Spinach Maria, Tennessee corn pudding, and mac and cheese.
2. Smoky Mountain Brewery
You'll find all kinds of American favorites at Smoky Mountain Brewery. They have chicken wings in a variety of flavors and all kinds of sandwiches, from philly cheesesteaks to burgers. Get spaghetti or stuffed ricotta if you're in the mood for pasta. Another specialty at Smoky Mountain Brewery is their hand-tossed pizzas and calzones you can get with virtually any toppings you want. They also serve steak, ribs, chicken tenders, salad, and fish and chips.
3. Five Guys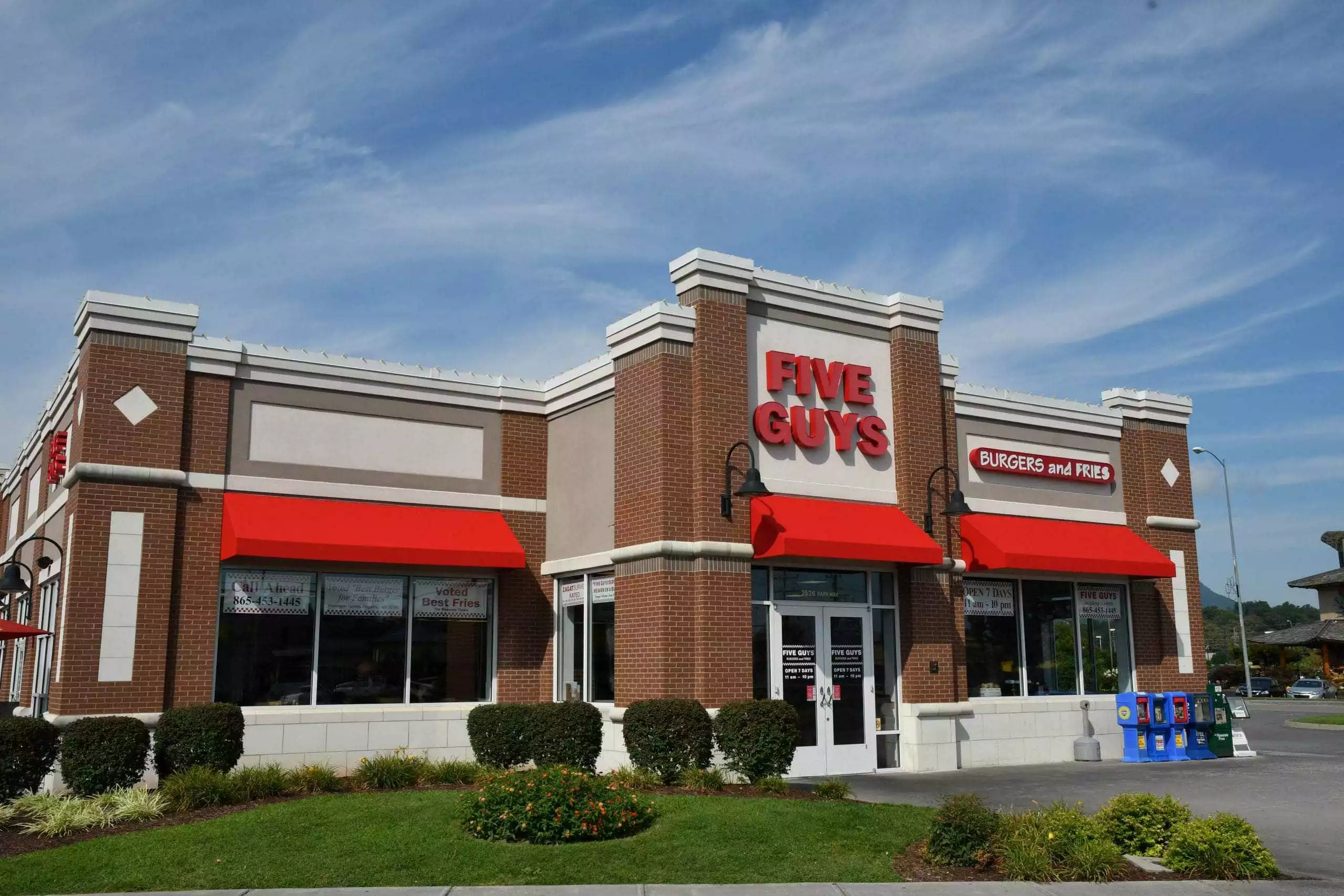 Are you in the mood for a great burger? You should stop by Five Guys. If you've never been to a Five Guys, you get to build your burger. Choose from a little or regular-size burger, cheese burger, or bacon burger. They also have a veggie sandwich, grilled cheese sandwich, and hot dogs. Then you pick your free toppings, which include lettuce, tomatoes, pickles, grilled onions, grilled mushrooms, and more. The regular-size fries are enough to share with your whole family, and if you're feeling adventurous, get the cajun seasoning on your fries!
4. Smoky Mountain Gourmet Popcorn
Looking for a great place to grab a snack? Head over to Smoky Mountain Gourmet Popcorn. They have the classic buttery snack we all know and love, but you'll also find all kinds of unique flavors you'll want to try! Get something familiar, such as caramel or cheddar. They have a huge selection of cheesy and savory flavors, from white cheddar to ranch. You can get popcorn coated in virtually any candy flavor you can think of, including sour warhead. Prefer a sweet treat? Get chocolate fudge or white chocolate strawberry.
5. Frios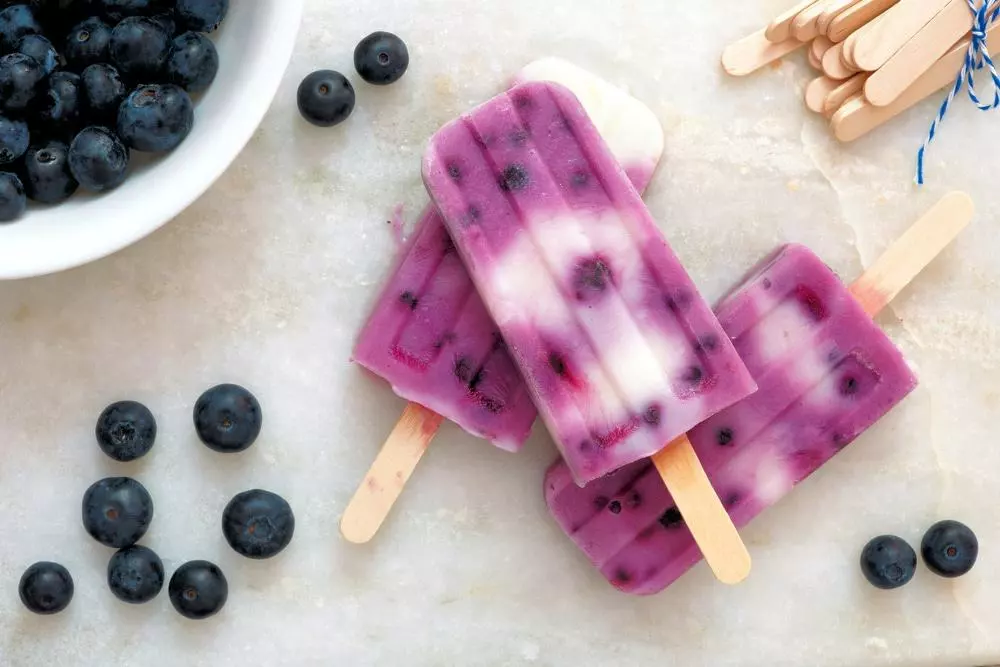 Need a treat to cool you down in the heat? Frios is a specialty popsicle shop you don't want to pass up! They have flavors such as creamy coconut, fruity pebbles, orange cream, and more. Everyone will love grabbing a popsicle for a snack at Frios!
Stop by any of these places to eat in Pigeon Forge in Lumberjack Square, and grab yourself a meal or a snack to enjoy while you watch our show! Buy a ticket to our show now so you can eat and be entertained! After the show, head over to The Island and eat at Paula Deen's Family Kitchen.