December 10, 2021
The only thing better than seeing an entertaining show in the Smoky Mountains is saving a little cash when you do it. With the help of our special offers, your family can spend an exciting evening together without having to worry about breaking the bank. Here are 3 ways you can save money when you visit our Pigeon Forge show:
1. Show and Adventure Package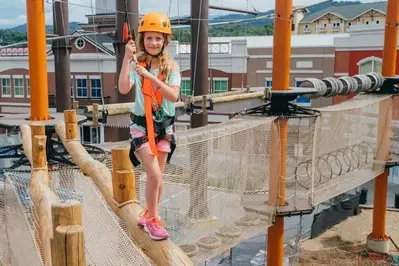 During our lumberjack show, you will have the pleasure of watching real lumberjacks compete in a variety of competitions, including the log roll, speed climb, double buck, boom run, and axe throw! Because the jacks are real athletes, you will be amazed by how easy they make the feats of strength and agility look. We promise it's not as simple as they make it seem. If you don't believe us, you can test out your own skills with the Lumberjack Adventure Park. It includes actual events that you will see during the show, including the fan favorite loggersports! Do you have what it takes to master the log roll? Step into the Adventure Park and find out! The best part is that if you book the show and Adventure Park together, you can save between 10 to 15 dollars per person! Your family can have double the fun at a discounted rate!
2. Dinner and Show Packages
When you visit our Pigeon Forge show, we encourage outside food and drinks so you have something to chow down on while you watch our lumberjacks in action. Our show has also teamed up with 4 restaurants to make it easy to grab a quick bite before the show begins. In Lumberjack Square, you can find delicious food from local restaurants that your family can enjoy during the performance. We also have a concession stand where you can purchase snacks at a fair price! For discounted dinner options, you can contact our box office prior to the day you plan on coming to visit us! Also, don't forget to check out Paula Deen's Family Kitchen at The Island while you are in town!
3. Discounted Group Rates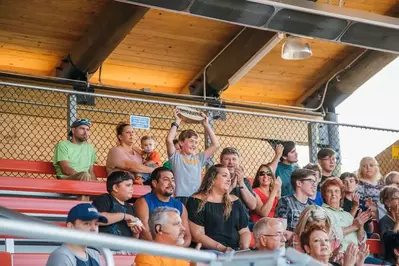 Are you traveling to the Smoky Mountains with a large group? Paula Deen's Lumberjack Feud offers an unforgettable experience for all big groups, including family reunions, school trips, corporate groups, and many more! One of the best things about visiting our show with a large group is that you can save some money on tickets! Discounted rates are valid for groups of 15 people or more with an advance registration and one member of the group pre-paying for everyone. If you are planning a group trip to see our show, we recommend reserving your spot as early as possible because shows may sell out. We can't wait to welcome your group to our show!
Now that you know the ways you can save money when you visit our Pigeon Forge show, you are ready for the adventure of a lifetime. If you have any further questions about our show or ticket prices, feel free to contact us, and we will be happy to assist you! We can't wait to see you soon!