December 17, 2020
If you're in Pigeon Forge for the holidays, you need to come see our Christmas show in Pigeon Forge. You'll love watching the lumberjacks and jills compete in 13 different events, and they will definitely keep you on the edge of your seat. Here are the top 4 reasons why you should see our Christmas show in Pigeon Forge:
1. Exciting Events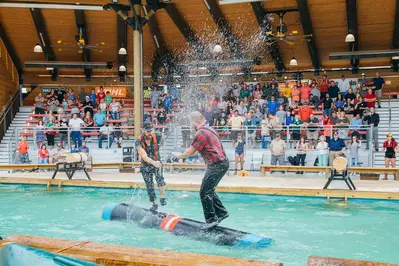 You will love watching the Dawsons and the McGraws compete with each other during our holiday show. These lumberjacks and jills will see who can stay on the log roll the longest and see who runs across the pool on the boom run the fastest! Who will hit the bullseye on the axe throwing competition? Who will climb the log the fastest? There are so many exciting events you won't want to miss at our show. There's not a more exciting show to watch in the area!
2. Comfortable Grandstand
Our Christmas show in Pigeon Forge is different from the other shows. The grandstand is outside, while other shows have indoor theaters. Don't let that deter you from coming to see us near the holidays, however. Our grandstand is climate controlled! You'll stay warm with the heaters that keep the theater a comfortable temperature. Plus, you get to choose where you sit, so be sure to get there at a good time if you want to sit close to all the action.
3. Special Holiday Twist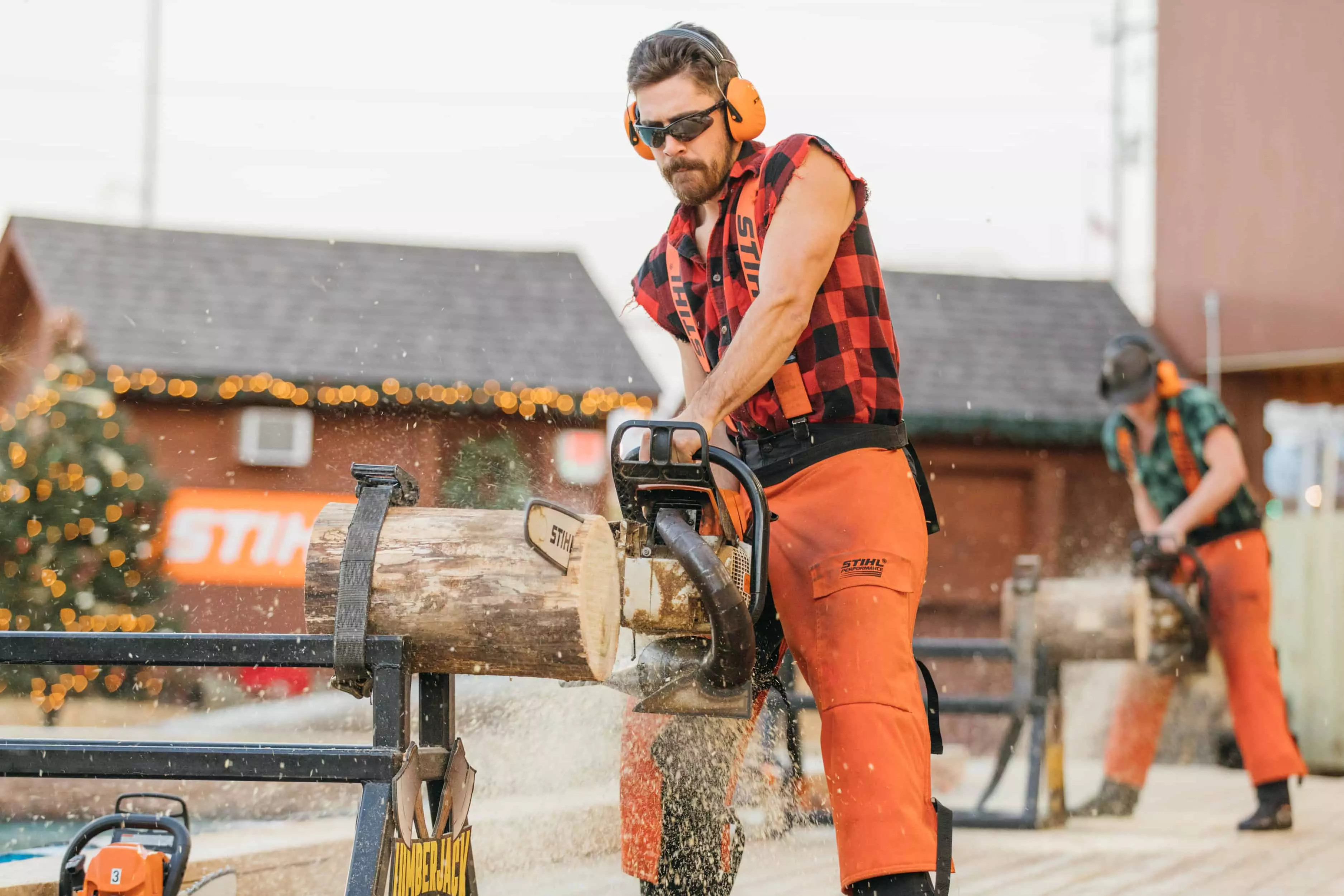 A big reason you'll want to see our Christmas show in Pigeon Forge is for the special holiday twist. You'll love how our show will get you in the holiday spirit! The entire grandstand is decked out with holiday decor, making it feel magical. You'll love watching the events while the rest of the stage is decked out with trees and lights. At our concession stand, you can even purchase hot chocolate to sip on while you watch the show, along with other snacks and drinks.
Another reason why you'll want to see our show is because of the convenient location. Lumberjack Feud is located in Lumberjack Square, a beautiful shopping center where you can pick up some last minute gifts. Grab some popcorn for the snacker in your life at Smoky Mountain Gourmet Popcorn. Find the latest trends at the Pink Monkey Boutique, or grab some items to indulge in self care at the Bubble Bath Boutique. You'll love watching our show and then being able to grab some gifts for your loved ones afterward!
Our Christmas show in Pigeon Forge at Lumberjack Feud is a great way to get into the holiday spirit while enjoying an exciting attraction. It is perfect for kids, teens, and adults because it has something everyone will enjoy. You don't want to miss out on our show, so book your tickets today to see our Christmas show!