October 19, 2020
Have you been trying to decide if you should see our show or visit our Adventure Park? Don't choose one or the other when you can do both! At Lumberjack Feud, we offer a special package where you can watch our lumberjacks compete and have a ton of fun at our adventure park. Here are the top 4 reasons why you should book our Lumberjack Feud package:
1. Saves You Money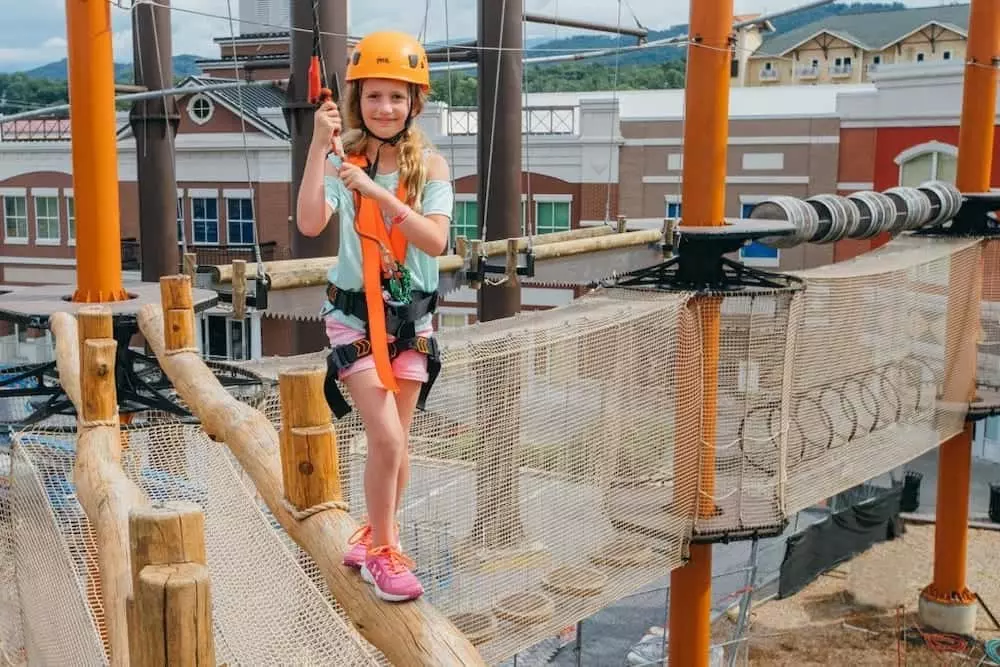 One of the best parts of booking our package is how you'll save money. When you book the package that gives you tickets to our Lumberjack Feud Show and Adventure Park, you will save about $10 to $15 per person. You may get to our show, and after you watch it, wish you had booked the package because you want to explore the Adventure Park. Save yourself from the regret of not purchasing the package tickets in the first place! Go ahead and book the package so you can save yourself some money.
2. Double the Fun
When you book our package, you'll have twice as much fun! When you just come see our show, you'll have a great time. You'll get to watch lumberjacks and jills compete in 13 different exciting events. Watch them throw axes at targets, chop pieces of wood, run across logs in a pool, and so much more. If you just come to the Adventure Park, you get to try the boom run and speed climb yourself. You can also have fun on the obstacle course or the Timber Towers. But, why choose just one when you are able to do both of these fun activities? Our package allows you to have double the fun!
3. Fun for Everyone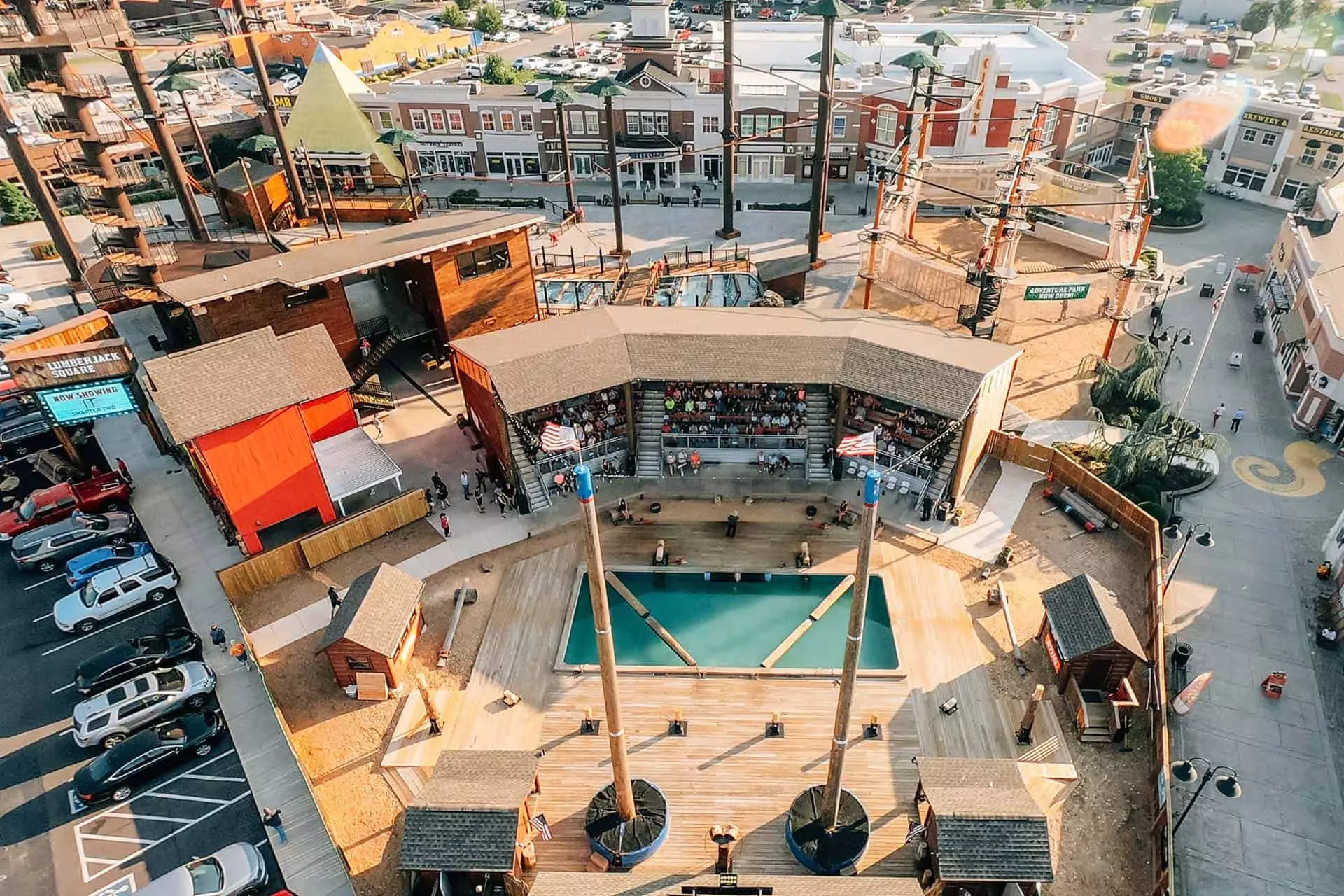 No matter how old you or your family members are, everyone will have fun at both attractions! Kids love the excitement of watching the lumberjacks and jills compete. Adults will be on the edge of their seats to watch all of the different events. Everyone can enjoy this kind of show! Small children will love going through the High Woodsman Challenge ropes course, as well as teenagers and adults. Everyone will want to try the Flying Ox roller coaster zipline ride, which is one of a kind. It doesn't matter if you want to dive head first into adventure or you just want to dip your toe in, everyone will have fun at Lumberjack Feud.
In addition to being able to book tickets for our lumberjack show and grab your spot at our Adventure Park, you can add a little more to your experience with our extra packages. We have a package with our Lumberjack Feud Show that includes a hot dog, chips, cookie, and a drink to eat while you watch the show. If you want to visit one of the local restaurants near our grandstand theater, you can call our box office for discounted pricing! You can also choose to bring in other outside food and drinks of your choice.
These are just some of the reasons why you should book our show and park package. Are you ready for the adventure? Book our Lumberjack Feud package today!