September 26, 2022
There are so many reasons to visit Paula Deen's Lumberjack Feud during your next trip to the Smoky Mountains! In addition to our thrilling Adventure Park, you can also watch professional lumberjacks compete in several exciting challenges. Throughout the show, we guarantee you will be on the edge of your seat, but there are also plenty of ways for you to get involved in the action. Here are 4 exciting elements of our show in Pigeon Forge TN:
1. Crowd Interaction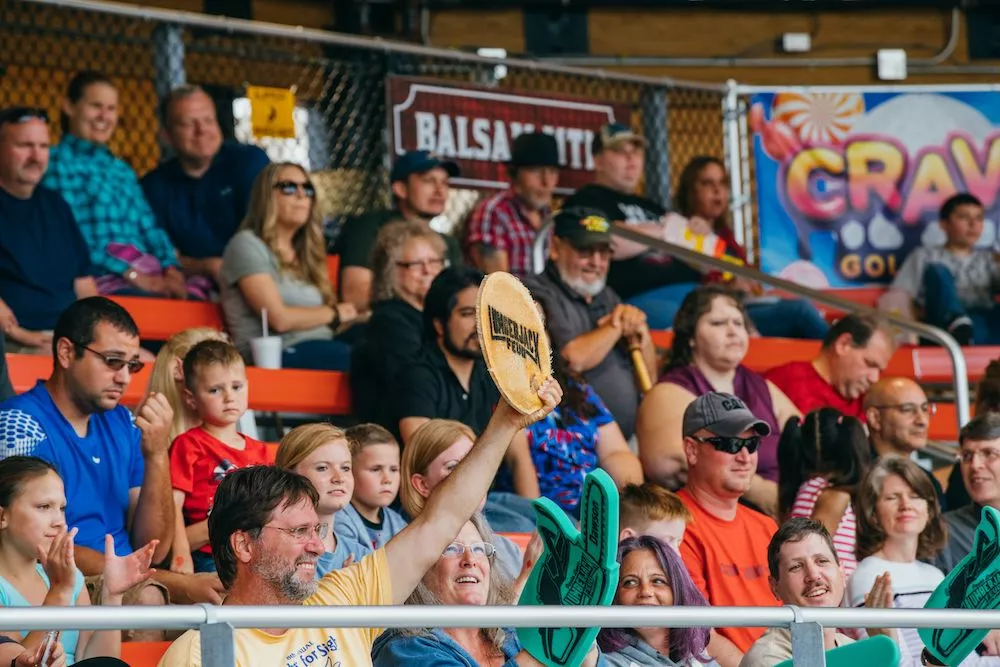 When you visit our Pigeon Forge show, you are much more than just a spectator. Before the action begins, you will become an honorary member of one of the two families competing in the challenges, either the Dawsons or the McGraws. It is your job to cheer as loud as you can in support of your family during each event. If your group comes out on top, you will have the chance to take home a coveted Lumberjack Feud Cookie, so be sure to stay on your feet!
2. Real Athletes and Real Competition
Our lumberjacks are not only great entertainers, but they are also certified competitors who have received national recognition for the challenges you will see during the show. Some of the exciting events you will have the chance to see first-hand include the Axe Throw, Spring Board Chop, and Speed Climb, plus some incredible athleticism in the water! After you see how it's done, be sure to make the short walk over to our Adventure Park to experience some of the events from the show for yourself!
3. Side-Splitting Comedy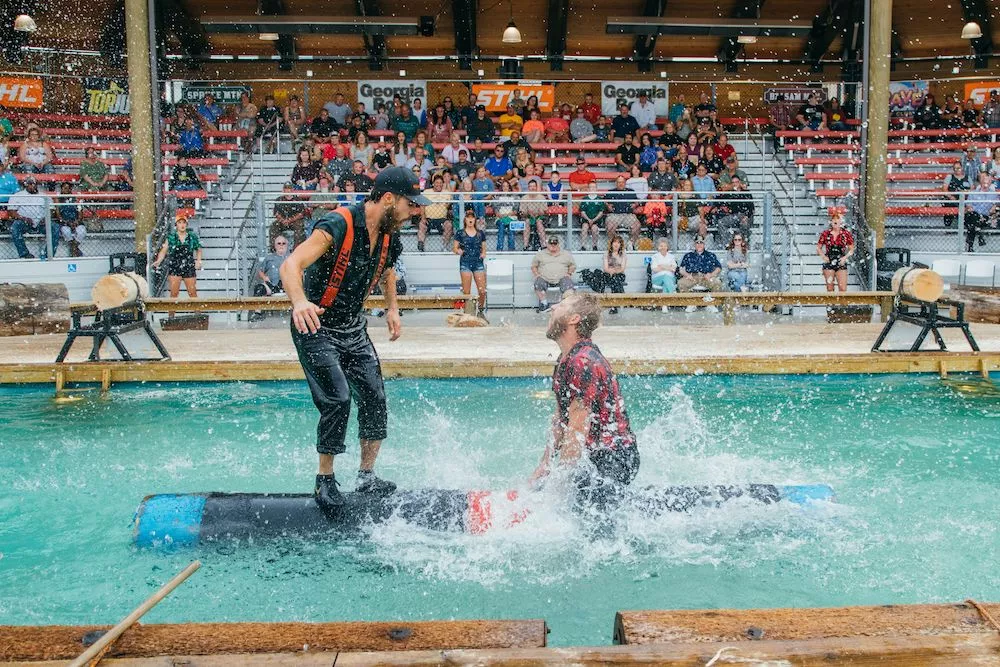 In addition to plenty of intense competition, your family will be treated to some old-fashioned comedy as well. Let's just say the two families competing can let their emotions get the best of them, so you never know what could happen next! One thing we do know is that there will be plenty of jokes to go around, so don't miss the chance to come see us for a night full of side-splitting comedy and fun competition!
4. Entertainment for All Ages
At Lumberjack Feud, we are proud to be a family show in Pigeon Forge TN. From the kids to the grandparents, everyone in your family will have a blast watching the lumberjacks and lumberjills in action and are sure to stay entertained. Our show is 1.5 hours of nonstop action with just a short intermission so you can load up on snacks and goodies from our concession stand and gift shop. For more fun after the performance, be sure to visit some of the other shops in Lumberjack Square!
Are you ready for a trip to see our show in Pigeon Forge TN? Learn about our package ticket deals that will save you money and allow you to experience both the show and Adventure Park in one exciting day of family fun! We hope to see you soon!