August 05, 2021
If you want to save some money when visiting our show, we have teamed up with restaurants near us where you can enjoy a great dinner before our show at a discounted price. When you visit our show, feel free to bring your own food, including takeout from the restaurants included in the dinner and a show package. In order to take advantage of this offer, be sure to contact our box office to get the discounted dinner options. Here are the 4 restaurants in Pigeon Forge offered in our dinner and show experience:
1. Harpoon Harry's Crab House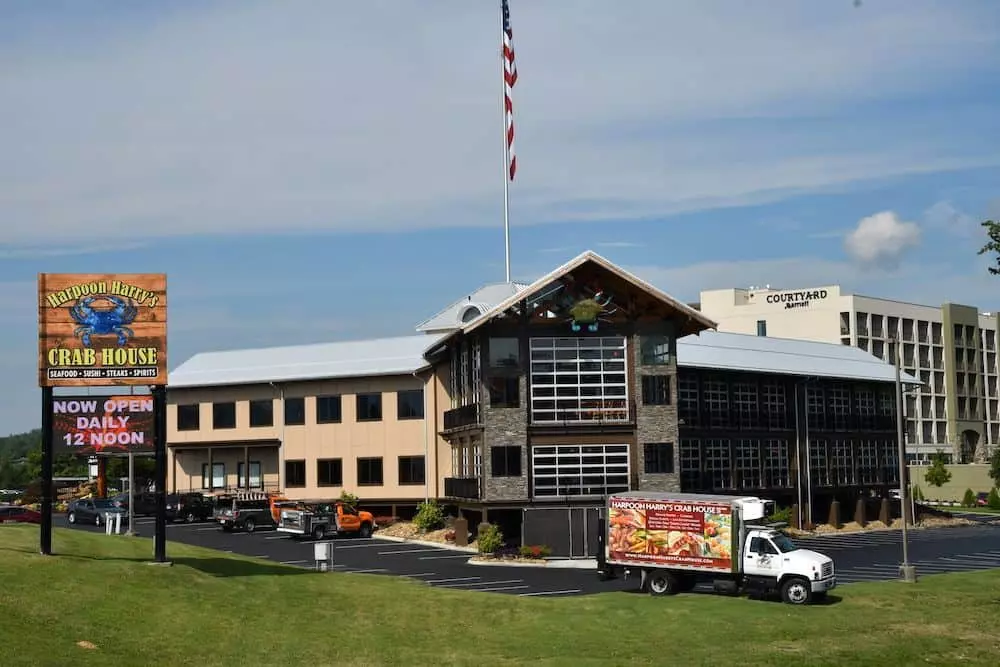 If you are looking for a fantastic seafood restaurant that specializes in serving the freshest product available, Harpoon Harry's Crab House is the place for you! Not only is the product fresh, there is also a huge menu selection to choose from. There is a large array of seafood options available for lunch and dinner, including shrimp, oysters, scallops, and so much more. If you are not a seafood lover, there are plenty of non-seafood items available. Harpoon Harry's offers many different chicken dishes, as well as steaks and burgers. However, if you want to order what they are most known for, stick to either the crab or sushi. In fact, they were just awarded the "Best Sushi in Pigeon Forge" award from Restaurant Guru, which is based on customer reviews.
2. Calhoun's Restaurant
Do you want a taste of some of the South's best barbecue? If so, be sure to check out Calhoun's to experience some of the most flavorful barbecue dishes in Pigeon Forge. After opening their first restaurant in Knoxville in 1983, they have hit the ground running. Calhoun's now has 9 locations scattered all throughout East Tennessee. If you are looking for their specialty, you can't go wrong with the ribs. Soon after opening their first restaurant, they went to Cleveland, Ohio for the National Rib Cook-off and left with the title of "Best Ribs in America." Over the past three decades, they have not changed any of their recipes in order to stay true to what got them where they are today.
3. Smoky Mountain Brewery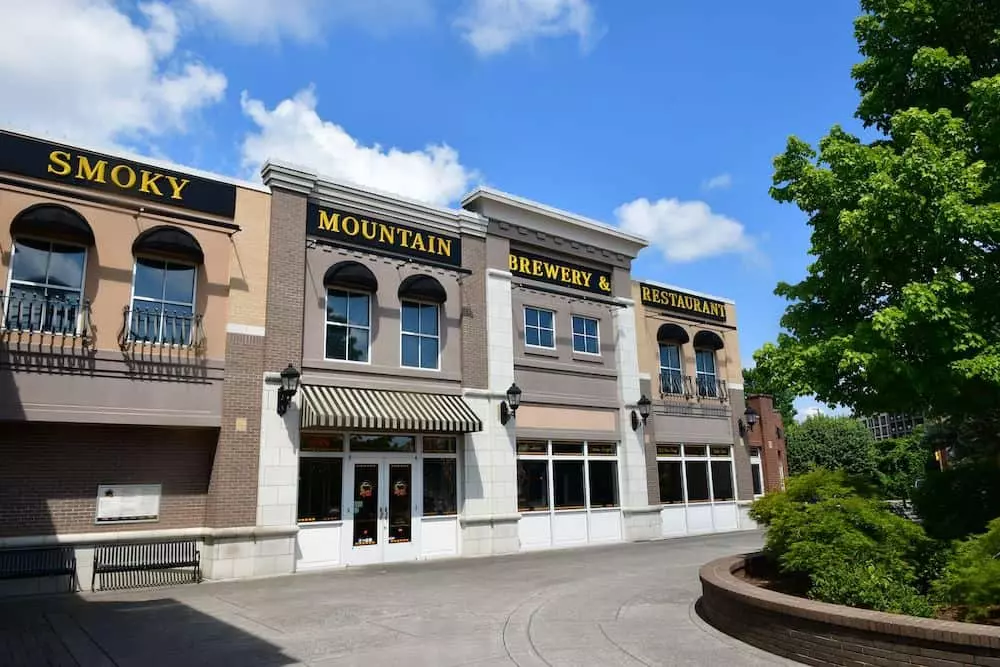 Located in Lumberjack Square, Smoky Mountain Brewery provides the perfect escape from the busyness of Pigeon Forge. This is the perfect place to go that has a mixture of great food and a relaxing atmosphere. Inside, there are multiple televisions throughout the restaurant where you can watch a game while you eat. When it comes to the menu, Smoky Mountain Brewery offers traditional bar food, including wings, burgers, pizzas, and sandwiches. One of the things that makes it one of the most popular restaurants in Pigeon Forge is the handcrafted beer selections. There are multiple different beers on the menu that are microbrewed in small hatches in their own brewery. This leads to you being able to test out six of their flagship beers on tap.
4. Five Guys
If you are looking for a quick meal to grab before our show, Five Guys is the best option. They offer handcrafted burgers that everyone in the family is sure to enjoy. With 250,000 different combinations to create your own special burger, the possibilities are endless. You can be assured you are getting the best ground beef possible because the patties are never frozen. If you are bringing kids to see the show, you can never go wrong with a hamburger and fries for dinner!
Paula Deen's Family Kitchen
While you are visiting our show, be sure to head down just down the road to The Island in Pigeon Forge and try out Paula Deen's Family Kitchen! Just be sure to bring your appetite along with you because you will be served up a delicious Southern meal in a family-style setting. This means that guests can enjoy endless portions of all their country favorites. Every recipe used at the restaurant comes straight out of Paula Deen's cookbooks, so you can be sure it's going to be good! Even though Paula Deen's Family Kitchen is not included in our dinner and a show package, it's another great restaurant option for fans of Paula Deen and her traditional Southern cooking.
Now that you know about the restaurants in Pigeon Forge offered in our dinner and show experience, be sure to check out our other package deals to help you save money! We hope to see you soon on your next visit to the Smoky Mountains!