May 17, 2023
Live-action stunts, high-stakes competition, and a whole lot of family fun await at Paula Deen's Lumberjack Feud! We're open year-round to entertain you. We will knock your socks off! Come see us and find out for yourself why we're one of the top-rated attractions in the Smokies. If you've never been, here are 5 things to expect at our Pigeon Forge show!
1. A unique outdoor show experience!
We are Pigeon Forge's first and only outdoor show, and it's open rain or shine. (or snow!) Our climate-controlled grandstands were built by our own staff of lumberjacks, making our venue one of the best and most unique experiences in the area! Every seat is guaranteed to give you a great view of the action and competition between Team Dawson and Team McGraw. Simply pick a side to cheer for and get ready for a jaw-dropping show! Most importantly, our venue is accessible for those with disabilities and special needs, so everyone can have the best time.
2. Family fun for all ages!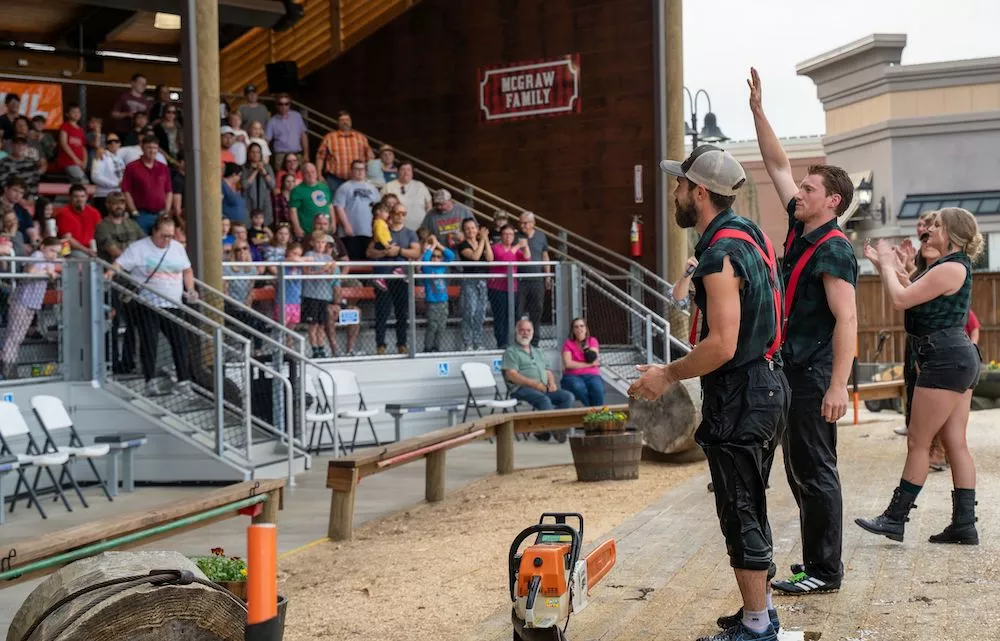 Everyone will be on the edge of their seats watching the feuding families and the strong lumberjacks perform! Plus, you're more than a visitor at our Pigeon Forge show, you're placed on one of the feuding family's teams. Your main job is to cheer as loud as you can to show your support! Also, during intermission, kids have the chance to come down into the arena to learn what it takes to be a professional lumberjack! Our cast love showing the little ones how it's done and your kids will be so proud when they can show off their new skills to the crowd. Besides the axe-throwing, log sports, and other physical challenges from our award-winning athletes, our show is full of laugh-out-loud clean comedy. You'll be cackling one minute and cheering the next!
3. Children under 2 are free!
Not only is our show family-friendly, but it's affordable too! Any child under two years old is free of charge. They can sit on your lap during the show and still be able to see every part of the show. We offer a special package that includes tickets for our show and access to our Adventure Park– a great value for all families! Also, be sure to check out our group rates for the best price on youth group and school trips!
4. Food and snacks are available!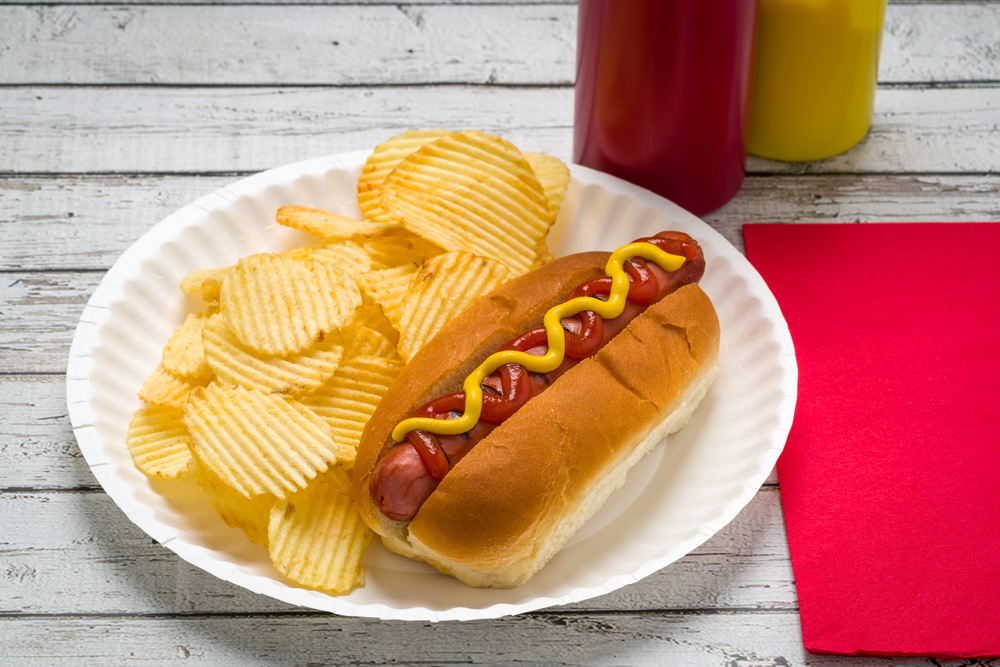 Our concession stand offers fresh popcorn, snacks, and drinks to enjoy during the show. If you're feeling extra hungry while on your feet cheering for your team, then don't worry, we have a dinner add-on that includes a hotdog, a bag of chips, and a drink for just $9. That's a perfect light lunch to tide you over until dinnertime at one of Pigeon Forge's fabulous restaurants!
5. You can meet the lumberjacks after the show!
That's right! Take your kiddos to meet the friendly lumberjacks after the show is over. It's not only permitted but strongly encouraged to go meet the Dawsons and McGraws! They'll be on their best behavior and put their family disputes aside to greet you and take photos. It's just another extra special part of coming to our live-action show that you won't experience anywhere else!
Now that you know what to expect at our Pigeon Forge show, learn why families also love our Adventure Park and get ready for an axe-citing good time! We hope you visit us soon!