November 08, 2022
The holiday season is right around the corner, and there is no better place to get in the Christmas spirit than at Paula Deen's Lumberjack Feud! Beginning November 21st, your family can visit us to check out what is sure to be the most exciting holiday show in the Smokies! Here are 4 reasons to bring your family to our Christmas show in Pigeon Forge:
1. Exciting Competition
When you visit our exciting holiday show, you can watch our professional lumberjacks compete in 13 exciting events. We have included your favorites from our normal show, including the Boom Run, Log Roll, and Speed Climb. In addition, you will experience some special surprises that are unique to our holiday show. Which family will win the battle and get to spend Christmas at Santa's favorite logging camp? You will have to join us to find out!
2. Holiday Decorations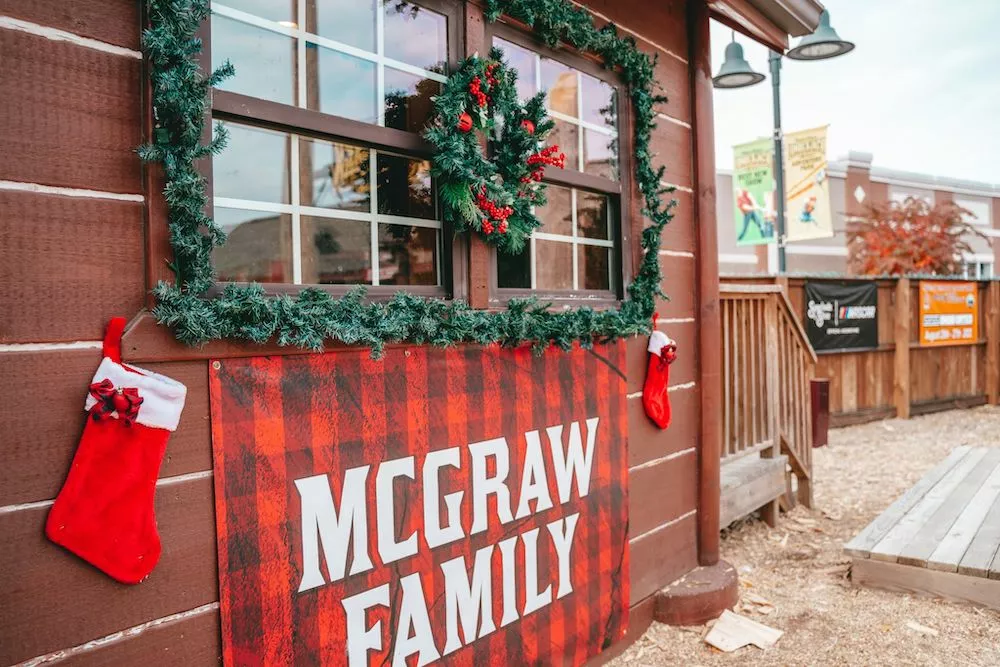 During the holiday season, we deck the halls, the grandstands, and just about everything else with beautiful holiday decorations. Your entire family will love taking in the sights of Christmas as we put you in the holiday spirit! While our show does take place outdoors, you are sure to stay nice and toasty settled in under our climate-controlled grandstands. We have heaters that keep our entire theater at a comfortable temperature for all, so bring the kids, grandparents, and everyone else you know to spread the Christmas cheer. You also don't have to worry about the lumberjacks, as they are fit to handle any weather condition!
3. Christmas Treats
It's not the holidays without a few sweet treats. As you watch our lumberjacks in action, be sure to grab yourself a cup of hot chocolate and other snacks from our concession stand. There are also plenty of wonderful restaurants located throughout Lumberjack Square where you can grab a delicious meal before the show! The best part is that you are welcome to bring food with you to the theater, so feel free to chow down while you watch one of the most exciting competition shows in the Smokies!
4. Plenty of Other Activities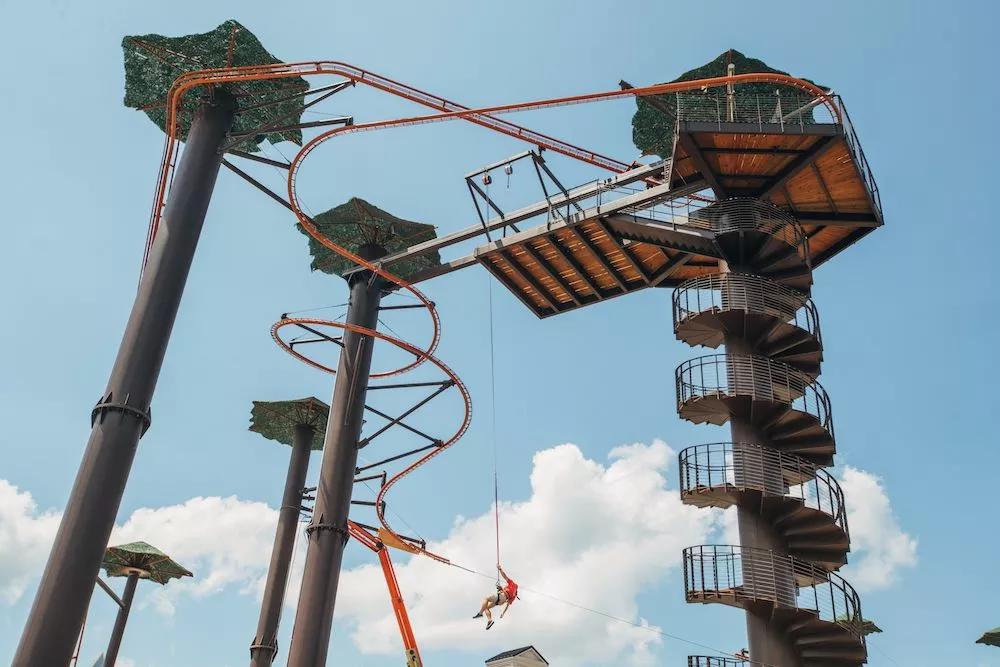 Before or after our show, be sure to explore the rest of Lumberjack Square for all sorts of wonderful family activities. Our Adventure Park is the perfect way to test out your own lumberjack skills with a variety of exciting challenges and obstacle courses. If you would like to save money by visiting both our show and Adventure Park, be sure to check out our amazing package deals! There are also plenty of shops in Lumberjack Square for those who would like to pick up a souvenir or get an early start on their holiday shopping. Lumberjack Square has something for everyone, so it is the perfect one-stop shop for families!
More Holiday Fun
In addition to our Christmas show, we have a couple of other holiday events that you don't want to miss! On November 26th, we will be hosting a Tree Lighting Celebration. Paula Deen herself will be joining us for the event to help us dress and illuminate our huge 30-foot Christmas tree! The celebration is set to begin at 5 PM and will feature live entertainment, hot cocoa, a cookie decorating station, and free pictures with Santa. This event won't be the only time you can find the jolly guy during the holiday season at Lumberjack Feud. Santa will return for free pictures on December 4th, 11th, and 23rd from 2-5 PM!
Are you ready to plan your visit to our Christmas show in Pigeon Forge? Book your tickets today and let us help put you in the holiday spirit! We look forward to seeing you soon!